2016
CORE TEAM:  1 Project manager,  2 UI designer │ COLLABORATED WITH: Develop Team
Photoshop
UI Design, Visual Design
This restaurant brand features garlic-flavored menus and pairing wines. We renewed the restaurant's website to appeal to young customers by repositioning the existing heavy, classic image in a modern way. Featuring seasonal menus and the restaurant's brand wine, the website is differentiated from other family restaurant brands by emphasizing the menu image.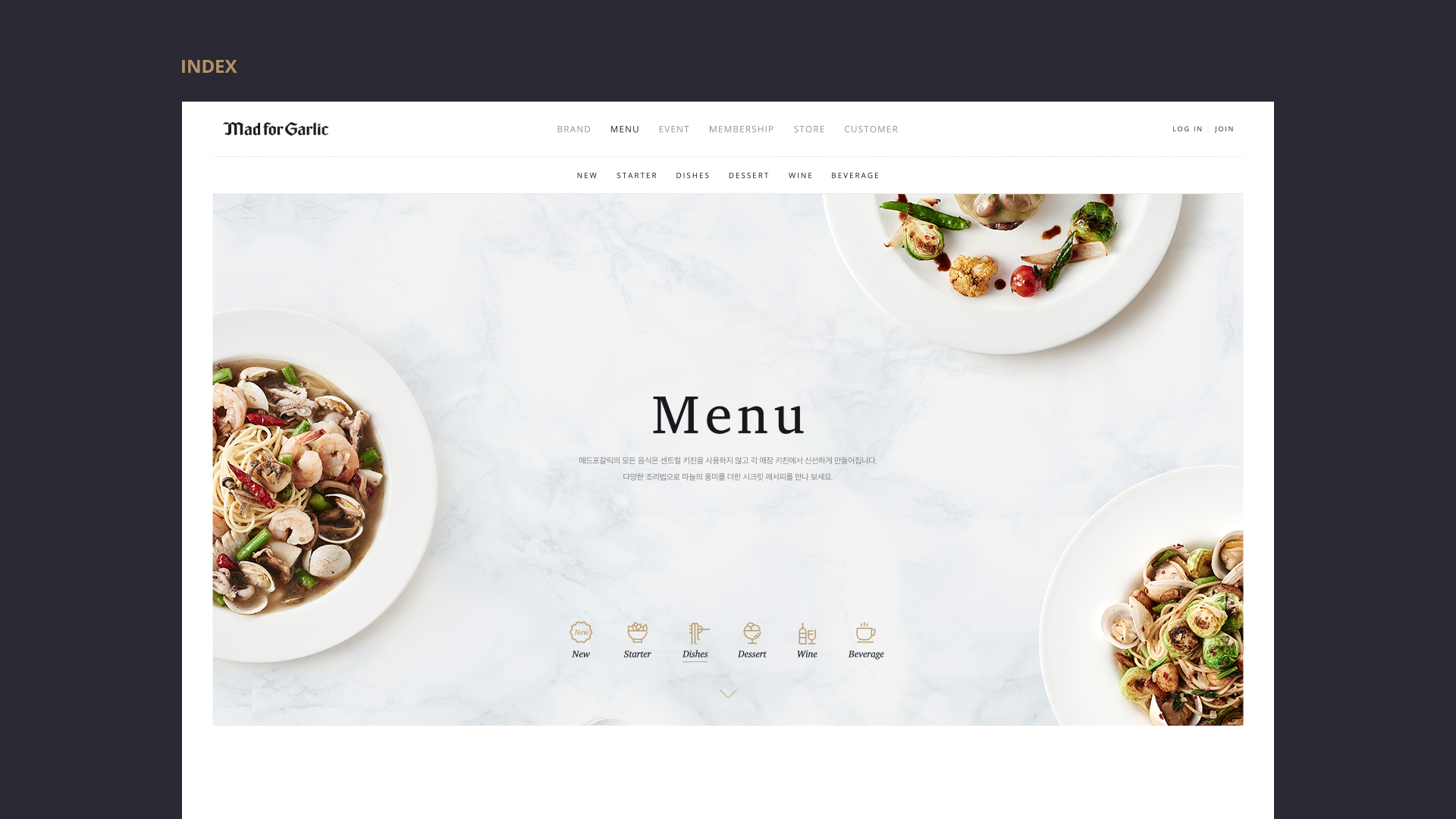 We focused on showing the food image well. Our website features a wide variety of wine menus, with wineries in all stores. We customized the wine page with different color combinations from the food menu.